Eagle Eye Home Inspection LLC
InterNACHI Member: NACHI11062409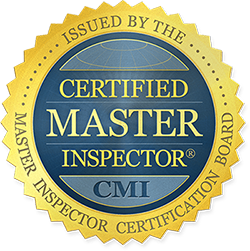 Owner Greg Ragona is a New Jersey-licensed InterNACHI and NJ-Alphi member. From our headquarters in Howell, NJ, we have been providing top-notch customer service and professional performance for owners of single family homes, townhomes, and also condominiums. Eagle Eye Home Inspection is Fully Insured and also certified in Radon inspections.
I am a Certified Master Inspector®, have completed more than 1,000 inspections and/or hours of Continuing Education, have been in business for more than three years, abide by the Master Inspector Certification Board's strict Code of Ethics, and have agreed to a criminal background check.
I am listed as a Certified Master Inspector® by the Master Inspector Certification Board at www.CertifiedMasterInspector.org
---
Know Your Home
A home inspection is a visual examination of the physical structure and major mechanical problems or conditions that exist at the time of inspection. It is a unique learning experience in which you are encouraged to accompany the inspector, ask questions and obtain firsthand knowledge regarding the building's structural integrity, mechanical systems and safety features.
Difference between typical wear and tear and major concerns of the inspected home will be identified. Although your home inspection is not a warranty against future defects or risk of ownership, it will help you learn as much as you can about the property you are considering buying in an effort to help you make a more informed decision as a buyer.
Click here to learn more about Home Inspections
---
Certified and Trained
An Eagle Eye Home Inspections LLC inspector is available to discuss how our services can meet your needs. All inspectors are state licensed and fully insured and are required to keep updated with industry developments through continued education and professional seminars.
Inspections are performed in accordance with the standards set forth by the New Jersey State Board of Engineers, International Association of Certified Home Inspectors (InterNACHI), the New Jersey Association of Licensed Professional Home Inspectors (NJ-ALPHI), and theInternational Association of Certified Indoor Air Consultants (IAC2). We are committed to personal service, problem solving, and customer satisfaction. Professionalism and ethical conducts are our first concern.
Click here to find out more about Our Certifications
---
Officer Greg Ragona, CMI
NJ Licensed Inspector # 24GI00111000
Call: (732) 492-9831
InterNACHI Member – NACHI11062409
NJ-ALPHI Member
Licensed NJ DEP Radon Measurement Tech # MET12984